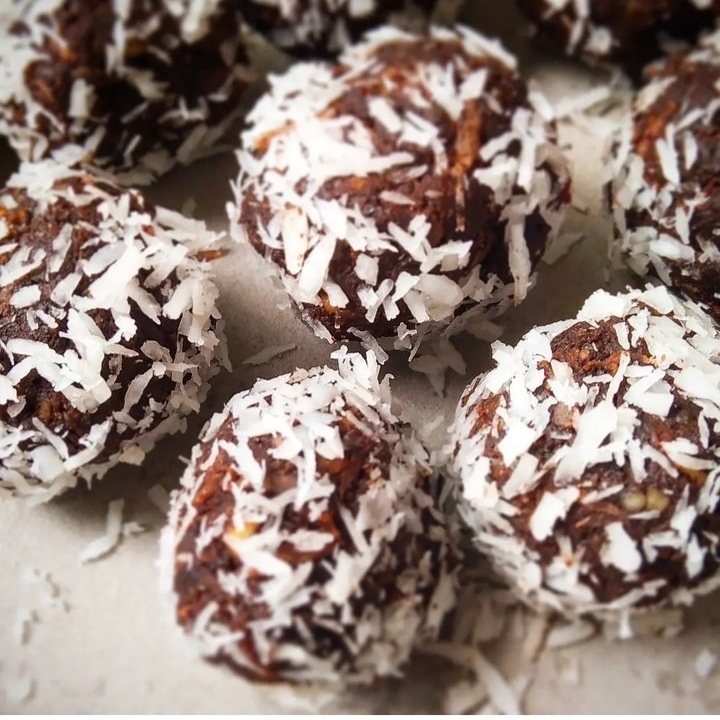 Hotel Room Uncooking: Creating Divine Coconut Energy Balls without a blender, whilst traveling through Sri Lanka. We came up with this recipe using just a few simple ingredients that were available locally.
In our hotel room with VERY basic kitchen tech: just a cup, spoon and a bowl (and a little hot water that the Hotel Kitchen happily supplied).
They were quick, simple to make, inexpensive and SUPER delicious. The Vanilla Extract was a pretty epic addition.
Welcome to the world of hotel room uncooking, where creativity knows no bounds! In the midst of your travels, you too can still indulge in delightful vegan treats.
Ingredients:
Alternative Ingredients:
Methodology:
Your Coconut Energy Balls are now complete, a testament to the ingenuity and resourcefulness of hotel room uncooking!! Enjoy with coffee.
If you don't have a fridge, eat them ALL like me!
May your hotel room uncooking experiences be filled with joy, flavor, and endless possibilities!
Share your hotel room Vegan Energy Ball Creations and let's inspire fellow travelers to explore the joys of vegan cuisine, even on the go!