Veganise Your Menu
The Rise of Veganism is here! Every year, world wide, MILLIONS of people are making the Life Choice to become more conscious about what they are eating.
Where did it come from? What are the hidden ingredients? How ethical and sustainable is it?
Catering for this growing population of Health Conscious & Vegan Customers can sometimes seem like a daunting task for restaurant and business owners… "What do these Vegans eat??!" is something we hear a lot!

John and I have over 36 years combined experience as vegans, and a passion for food. We are VEGAN, we know what vegans want to eat!! From snacks, lite bites, salads, mains and desserts… we can work with you to create some vegan options that will have you receiving RAVE REVIEWS amongst Vegan Communities and more.
"I come here EVERYDAY to eat your Vegan Budha Bowl" Another Happy Customer
Where ever your business is on the Veganisation journey we can help, whether its a few dishes or a whole menu… we can work with many cuisines. Just get in touch and see if our service is right for you.
John and I have over 36 years combined experience as vegans, and a lifetime interest in health… we do our own research and so should you.
We are NOT 'certified' nutritional health professionals. You are what you eat so super boost your mind and body with healthy and ethical foods. We have decades of experience and research.
John is a FULLY certified Hypnotist & NLP (neuro linguistic programming) Practioner, Master Practitioner and Trainer with over 20 years service helping people.
Héloïse & John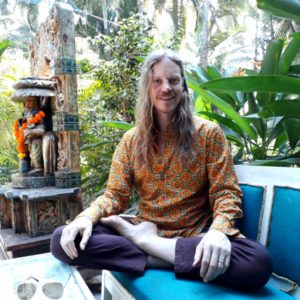 John creates his own unique blend of trancy, healing and motivational hypnosis.
He is also a FULLY certified Hypnotist, NLP Practitioner, Master Practitioner and Trainer with the The Society of NLP. And he has invested over 3,200 hours of Continued Professional Development (CPD) in the last 16 years as part of The Society of NLP's London Assisting Team.
He is also a WIZARD in the kitchen, his curries are legendary and his ability to reimagine and RAW veganise any dish is astounding.
John Vincent Hedge
Raised on a Good Wholefood Vegetarian diet, I've always been creative in the kitchen… and loved inventing new flavour sensations.
Before the age of Vegan Convenience Foods I discovered the simple (and healthier) veganising hacks for recreating ALL my favourite foods.
It's a continuing passion, making vegan versions of all the best cuisines. From Budha Bowls to Vegan Cheeses, Super Hot Curries to Gold Old English classics, Italian to Japanese, Fancy Multilayered Raw Cakes to Kid Friendly Cookies.
Héloïse Hedge