Vegan Menu Creation

Offering Vegan Options that Get Vegans Salivating
Every year, worldwide, MILLIONS of people are making the Life Choice to become more conscious about what they are eating and how it was created.
What are the ingredients, including the hidden ones? There are so many processed ingredients that are being found to be harmful to health and conscious eaters want to avoid these.
Vegans want assurances that there is absolutely NO animal ingredients (including hidden ingredients) in the food they are about to eat, they want confidence that you and your staff understand what is included in their vegan diet.
How ethical and sustainable is it? We live in an awakening age, more and more people are looking to support the betterment of all humanity, for the good of all Gaia. Having maximum organic, healthy vegan options available on your menu is serving this growing number of conscious eaters.
John and I have over 36 years combined experience as vegans, and a lifetime passion for food. We are VEGAN, and we know what vegans want to eat.
From Snacks, Lite Bites and Salads… To New Wholesome Mains and Veganisations of your current Menu Favourites… and desserts, Vegan Ice Cream, Cakes, Bakes, Raw, Traditional and Unique
We will work with you to create a vegan menu that is right for your restaurant… starting with some simple vegan tweaks you can offer customers right away… as well as developing a full vegan menu.
Vegan options that will have vegans salivating and coming back for more.
"I come here EVERYDAY to eat your Vegan Buddha Bowl" Another Happy Customer
Whether you are looking for a Few Vegan Options or Full Vegan Menu creation. Get in touch and see what we can do for you.
Veganising Your Menu with Heloise & John
John and I have over 36 years combined experience as vegans, and a lifetime interest in health and food…
Raised on a Good Wholefood Vegetarian diet, I've always been creative in the kitchen… and love inventing new flavour sensations.
Making vegan versions of many cuisines, traditional English and Cornish dishes, bakes, cakes and pastries.
Buddha Bowls and filling salads. Filling and Fancy Raw Mains…

and Desserts, from multilayered raw cake sensations to traditional bakes, tasty Nice-Creams and kid friendly treats.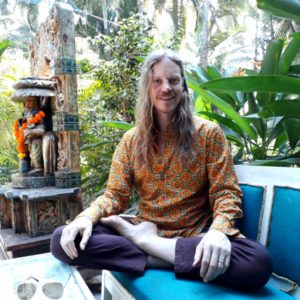 John is a Super Food Lover, exploring the AMAZING health benefits of good natural food.
He has curated numerous Healthy & Balanced Buddha Bowls… getting the perfect balance of Vegan Nutrition to ensure you feel energised and satisfied after each meal.
There is a science to his creations and its a science to better your Vegan Self. Buddha Bowls are a great way to make healthy and filling lunches for your customers.
Johns curries are also legendary and his ability to re-imagine and RAW Veganise any dish is astounding. So, he can work with you to veganise spicy food and spice up your vegan options.
If you are Ready to Book an Information Call or would like more details, just get in touch.