Vegan Hampers: £49

Just
£39
(Free UK Postage)
100% Organic & Fair Trade Produce
An Organic Vegan Hamper is the gift your health loving, vegan friends and family will be excited to receive… Including an exciting mix of tasty, healthy, vegan superfoods from Naturya.

All the products are 100% Organic, fair trade, sourced from small farms and collectives… it's grown and package with love.
Items included are as follows: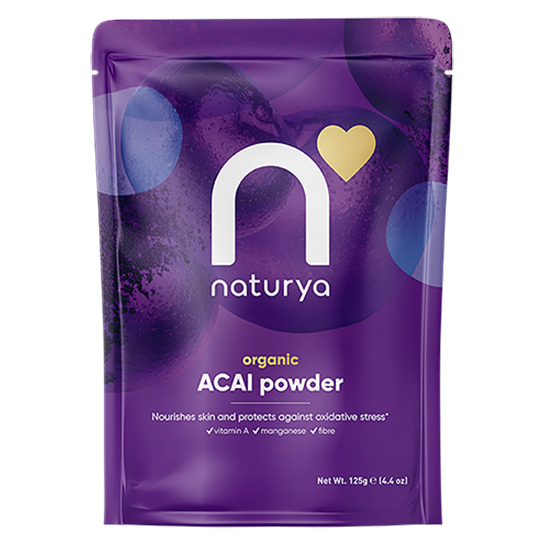 Organic Acai Powder – 200g

Hand-picked Amazonian Acai, known locally as the beauty berry, these organic acai berries are wild harvested by Amazonian riverside communities.
Rich in Antioxidants anthocyanins and polyphenolsgives, promoting a healthy heart and helping to improve brain health.
It also tastes GREAT in smoothies and looks AMAZING in smoothie bowls.
Organic Cacao Powder – 250g

This single origin Organic Cacao Powder comes from a Fairtrade supplier who selects only the finest cacao beans from the best farming co-operatives in Africa.
Cacao Powder is bursting with antioxidants, its rich in iron, copper and magnesium… and is a great source of potassium and zinc too.

Perfect for chocolate making, smoothies, hot chocolate, desserts and more…
Organic Maca Powder – 300g

Grown at 3500 meters above sea level, in the Province of Junín, located in the Central Sierra of Peru…
An adaptogen, supporting the body's ability to accommodate varying physical and emotional stresses with a balancing influence on the body.
It also tastes DELICIOUS, a bit like toffee.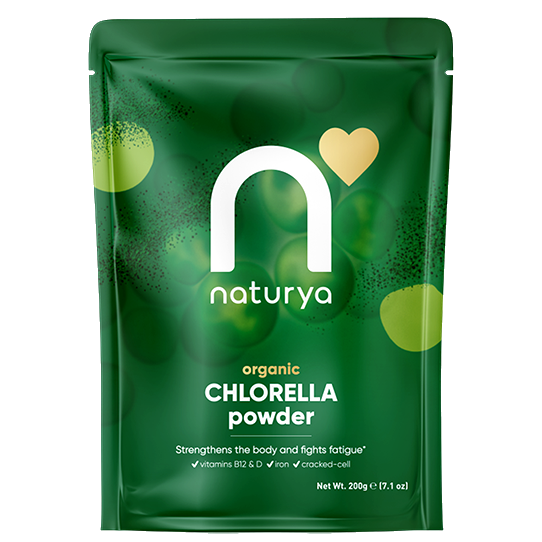 Organic Chlorella Powder – 200g

Chlorella is an amazing type of algae with a huge nutrient rich profile.
It's the Ultimate Detox, helping remove heavy metals like mercury, cadmium, nickel and dioxin from the body.
Chlorella keeps your immune system strong, boosts your brain, energy levels, improves eyesight, promotes healthy liver functioning and helps manage blood sugar levels.
Organic Wheatgrass Powder -200g

One serving has over a third of your recommended daily intake of iron and is a natural plant source of vitamin A.
It contains more green vegetable nutrition than spinach, kale or any other dark green, leafy vegetable.
Hand picked, only the finest quality blades of the organic wheatgrass are selected for Naturya.
Organic Naturya Smoothie Hamper

Naturya's purpose is to inspire more people to join the journey into the world of superfoods.
Using only the highest quality plant-based superfoods, sourced from the goodness of nature.
These superfoods are easy to consume and form a simple pathway to health and longevity.

Spring Sale



Vegan Hampers: £49

Just
£39
100% Organic, Fair Trade, Ethically Sourced and Vegan Friendly
FREE UK DELIVERY via Royal Mail

Gifts direct to their door: If you would like to send your Gift Hamper direct to that special person then please change delivery address at checkout before paying. Any message can be added with your gift just leave a message of what you would like adding at checkout.
Comes in large recycled cardboard box, with 100% biodegradable packaging chips. All items are either sent royal mail to sign for or tracked courier, and proof of postage kept.