Veganise Your Week
Your Personalised

Veganisation Plan



Many people are daunted by the idea of going 100% vegan right away.
The best way to start is to just start! You're probably already eating vegan meals anyway… and many meals, that with a simple little tweak, could EASILY become vegan.
This is NOT a diet plan, this is much easier and a lot more fun, it's a Veganisation Plan!
Your Personalised Veganisation Plan
This is a personally tailored weekly meal plan that is EASY to implement, based around you and your lifestyle. With Mix & Match options for flexibility and expansion out into the weeks to come.

We will discuss what you are eating already in a typical week… your lifestyle requirements and aspirations. Then we'll help you to veganise your week…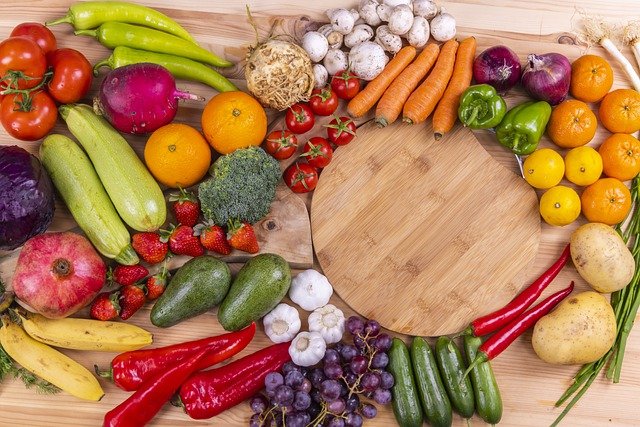 Including simple vegan alternatives, easy veganisations of some of your favorite dishes, simple to implement new recipes, great time-saving lunch ideas,
and some more complex dishes should you want to really impress…
All tailored to you, your lifestyle and what you want to create. Easy, fun and Yummy.
We're great believers in the simplest solution is the easiest to maintain, so the best place to start. These are designed to be small changes giving you 100% success.
This is NOT a diet plan, this is much easier, it's a Veganisation Plan!
A Veganisation Plan that is Right for You… with supporting Meal Plans, Recipe Cards, tailored Veganisation Advise and optional Online Cooking Classes.

Get in Touch to ask questions and see if this Go Vegan Service is right for you.
We Are

NOT

'Certified' Nutritional Health Professionals!
Just to be VERY clear, we are NOT offering Nutritional or Health Advice. We are offering Veganisation Advice and that includes our experience eating a healthy, balanced, vegan diet.

John and I have over 36 years combined experience as vegans, and a lifetime interest in health and food… we do our own research and so should you.
We are NOT 'certified' nutritional health professionals. You are what you eat so super boost your mind and body with healthy, ethical and maximum organic foods. We have decades of experience and research.
Raised on a Good Wholefood Vegetarian diet, I've always been creative in the kitchen… and love inventing new flavour sensations.
Discovering the simple (and healthier) veganising hacks for recreating ALL my favourite foods with simple tweaks that I'll share with you.

It's a continuing passion, making vegan versions of all the best cuisines, getting creative in the kitchen, inventing new culinary creations and yummy healthy vegan alternatives to tempt children's tastes buds too.

From Buddha Bowls to Vegan Cauliflower Cheese, super hot curries to traditional British dishes… Cornish, Mexican, Thai, Italian, Indian, Japanese… and Desserts of course too. From fancy multilayered raw cake creations and simple 2 ingredient Nice-Creams.
I am READY to create for you. What would you like to eat?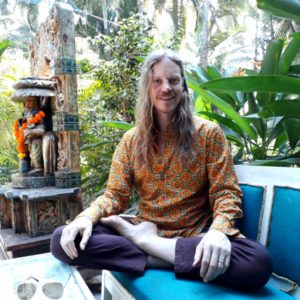 John is a Super Food lover, making it his mission to do his own nutritional research, exploring the AMAZING health benefits of good natural food. He is the author of all our Info Bites posts and many of our Nutritional Nuggets too. Go on… ask him a question.
He has curated numerous Healthy & Balanced Buddha Bowls… getting the perfect balance of Vegan Nutrition to ensure you feel energised and satisfied after each meal.
There is a science to his creations and its a science to better your Vegan Self. Buddha Bowls are a great way to make lunches quick and healthy throughout your week.
Johns curries are also legendary and his ability to re-imagine and RAW Veganise any dish is astounding. So if you like a little spice or want to eat more Indian Food or would like to host a RAW dinner party… or even try some RAW Curry… we've got you covered.
Clear ANY blocks holding you back from Going Vegan.
John is also a FULLY certified Hypnotist, NLP Practitioner, Master Practitioner and Trainer with the The Society of NLP in London. He has invested over 3,200 hours of Continued Professional Development (CPD) in the last 16 year and has been working with clients 1-2-1 for over 20 years.
If you are Ready to Go Vegan but are being held back by cravings for old comfort foods, we can tailor make a Veganisation Plan for you that includes Craving Busters so you can dispel that Block to a happier, healthier life now.

Now is the Time to GO Vegan with Your Very Own Tailored Veganisation Plan.
Get in touch, ask questions and see if this Veganisation Plan is Right for You… GO Vegan with the support you need to succeed.